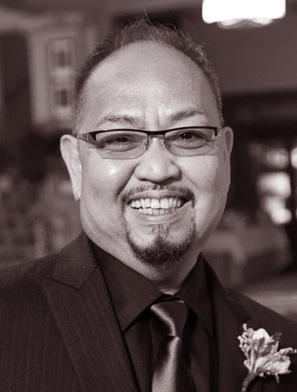 kiko is a well-known fashion designer in Manila. He graduated from Salvacion Lim Higgins, a leading fashion school in the Philippines. Kiko is an architect of fashion. His deep understanding of the art of pattern making and construction allows him to execute textural and draping solutions that for many, can only remain theories.
Kiko moved to Seattle in 1990. By June of 1993, he succeeded in establishing Kiko House of Couture in Belltown – then a radiply developing location. 19 years later, Kiko reinvented his shop and introduced Kiko Couture At-Home Atelier.
Kiko House of Couture specializes in custom design bridal, formal and evening wear. At the heart of Kiko's garments is a classic elegance. Whether your taste is romantic, with lush fabrics and textures, or modern in symmetry and shape, your dress will speak of his exquisite workmanship. Each of Kiko's creations is finished and detailed by hand.
Kiko's clothes are a lifestyle every woman should experience. It is your personal style articulated in every stitch, every piece of fabric, every detail, and embellishment on a gown that was created just for you.